The following beers are available in Melbourne, with tasting notes as published by the brewery. This list is intended as a general guide only, and may not feature all beers available. Also, some breweries may simply act as distributors for smaller breweries.
For more detailed information on the breweries, click on the Breweries link on the left hand side menubar.

Carlton Cold (4.6%)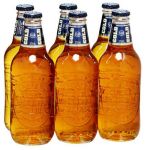 A refreshing full strength bitter beer, produced by a filtering process which gives the beer a fresher, smoother, cleaner taste. This process eliminates the need for heat pasteurisation.
More details at: carltoncold.com.au
Carlton Draught (4.6%)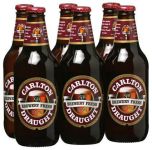 A Melbourne favourite, Carlton Draught contains high quality malt, sugar and hops providing true draught beer character in the package and in the keg. Somewhat crisp on the palate, it has good malt character, full body and clean hop bitterness. The lager yeast provides a clean, slightly dry finish, with some yeast character in the aroma.
More details at: carltondraught.com.au
Carlton LJ (4.6%)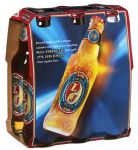 Having full flavour with an easy drinking soft hop finish, Carlton LJ not only offers the advantage of 25 percent fewer joules than regular beers but in addition provides extra nutritional benefits.
Carlton Premium Dry (5.0%)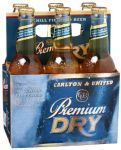 Premium Dry is chill filtered to produce a dry style beer with a crisp, clean aftertaste. Launched in 1997, Premium Dry's distinctive style has proved popular with consumers seeking a dry beer that is flavoursome and easy to drink.
Cascade Premium Lager (5.0%)

A premium beer made from fresh mountain water and Tasmanian malted barley and hops. Nurtured through the brewing process for an extended period, the result is a richer, stronger tasting beer with a clean yet complex finish.
Cascade Pale Ale (5.0%)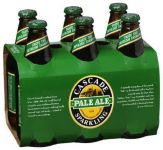 One of the oldest beers still brewed in Australia, it has stood the test of time. A full-bodied beer with a strong distinctive hop character.
Crown Lager (4.9%)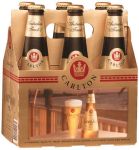 Crown Lager, Australia's premium beer, is based on the finest malt, sugar, hops, and brewing yeast. A lightly coloured, but full flavoured lager, it has a fine balance of malt character, clean hop bitterness and a slight sweetness on the palate. The aroma is a blend of hoppy, malty and fruity/yeasty notes.
Foster's Lager (4.9%)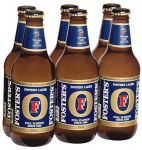 The unique flavour of Foster's Lager, Australia's best known beer, is the result of the choicest of malt, sugar, hops and brewing yeast. A light coloured lager-style, it presents full malt character with a balanced clean hop bitterness. Combined with a slightly hoppy, but yeasty/malty nose, this is a full bodied beer with excellent drinkability.
More details at: fosters.com.au
Melbourne Bitter (4.6%)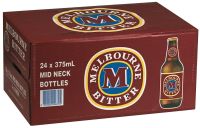 Melbourne Bitter's fruity/yeasty aroma and increased bitterness produces a stronger, drier finish to this beer that appeals to those that prefer less sweet, stronger-tasting beers.
Victoria Bitter (4.6%)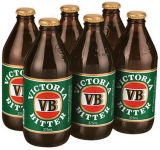 Melbourne's most popular beer, Victoria Bitter is a little less malty in character, but slightly darker than CUB's traditional lagers. Its full flavour results from the high quality malt, hops, and brewing yeast. Its clean hop bitterness is complemented by a pleasant sweetness on the palate and well balanced fruity/malty notes in the aroma.
More details at: vb.com.au

Hahn Ice (4.2%)

Launched in 1993, the special light-stable hop extract used in this beer allows it to be packed in clear glass bottles. The unique flavour is due to the Ice Brewing technique which produces a smoother, purer and more refreshing beer.
More details at: hahnice.com.au
Hahn Premium (5.0%)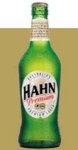 Relaunched in 1996, Hahn Premium is brewed using genuine Deutsch Hersbrucker hops, grown on the Hersbruck Hills North of Munich. The Deutsch hops add a high aroma value to the brew, with a relatively low level of bitterness. The hops provide a fresh, green and herbaceous aroma.
More details at: hahnpremium.com.au
Tooheys Extra Dry (5.0%)

Launched in 1994, Tooheys Extra Dry is a crisp dry finish lager. The dry finish is achieved by an extended fermentation, ensuring minimal residual fermentable sugars. Wonderful fruity, malty notes accompany a mellow middle palate. A clean aftertaste.
More details at: tooheysextradry.com.au
Tooheys New (4.6%)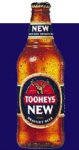 Launched in 1931, Tooheys New is characterised by its lightly hopped flavour complemented by a good balance between bitter and sweet tastes. Enhanced thirst-quenching qualities and high drinkability.
More details at: tooheysnew.com.au
Tooheys Red (4.0%)

Launched in 1990, Tooheys Red is a full bodied bitter lager brewed from the finest natural ingredients. The flavours of the malt and hops produce a smooth, malty flavour with a tangy bitter finish.
XXXX Bitter (4.8%)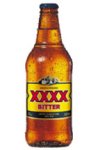 Launched in 1924, this is a traditional Australian lager with a clean, crisp taste and a satisfying after-bitterness. XXXX Bitter's delicate aroma comes from the blending of two hop varieties and a sweeter, fruity tang from the yeast. High drinkability in warm climates.
More details at: xxxx.com.au

James Boag's Premium (5.0%)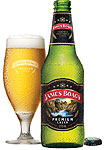 A European style lager brewed from pilsner malts. The beer is fermented at a lower temperature than most Australian lagers and employs an extended maturation period. These combine with a mixture of kettle and late hopping to yield a crisp pale lager which perfectly complements fine food. Try with fresh seafood.
Boag's St George (4.8%)

Boag's St George is an aromatic premium beer brewed with a distinctive citrus hop flavour to create a less bitter, highly refreshing style of premium beer. Brewed exclusively with Tasmanian pale malts, the straw colour of this fine textured, subtle lager gives a clear clue that the beer has an exceptionally smooth finish, leaving the palate highly refreshed. The beer is crisp, clean and dry, giving it a taste that is particularly suited to matching spicy food, rich in flavour.
Boag's Draught (4.7%)

Brewed to a century old recipe, Boag's Draught is a full-bodied lager with smooth hop bitterness and a crisp, refreshing aftertaste. Golden syrup in colour with a balanced aroma of fruit esters and late hop notes, Boag's Draught is master-brewed using a blend of the finest malts and Pride of Ringwood hops.
Strongarm Bitter (5.0%)

Strong in flavour, as the name suggests. A full strength beer that delivers geniune malt flavours, rich hop characters with a refreshingly bitter finish. The higher alcohol content warms the mouth from the first sip. Try with filet mignon.

Draught (4.9%)

Full and flavoursome, Coopers Draught displays a generous head, a fresh, clean colour and a dry palate with a good bitter aftertaste.
Piss (4.9%)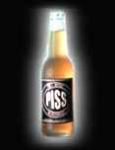 Launched in 1998, Piss is an all natural lager contract brewed through Geelong Brewing. It was developed and marketed towards the clientele at the Great Britain Hotel in Richmond.
More details at: pi55.com
(de) Melbourne - Bier
(dk) Melbourne - Øl
(es) Melbourne - Cerveza
(fr) Melbourne - Bière
(it) Melbourne - Birre
(nl) Melbourne - Bier
(se) Melbourne - Öl
(tr) Melbourne - Bira