Search for Melbourne pubs, bars and nightclubs
Nearby Suburbs
with Venues
Reviews
Partystar Review
A back street wharfies pub that runs a great TAB, the Clare Castle Hotel keeps the working class flame alive in a suburb of mainly upmarket pubs.

A side dining room does big on the classier business lunches, and a lot of the racing fraternity tend to congregate in the main bar - so get down here to swap tips.
Tony Clarke
Readers' Reviews
The few times we went for dinner at the Clare Castle Hotel we very much enjoyed the service, food and atmosphere. It has a few low-priced nights during the week and a special seafood dinner on Saturday at currently under $20; as there is a bottle of excellent wine at that price. The perfect place if you have to watch your dollars and still want to have a great dinner out. - There is easy street parking close-by.
Hartmut Grieb, Port Melbourne, 11/10
Venue Photos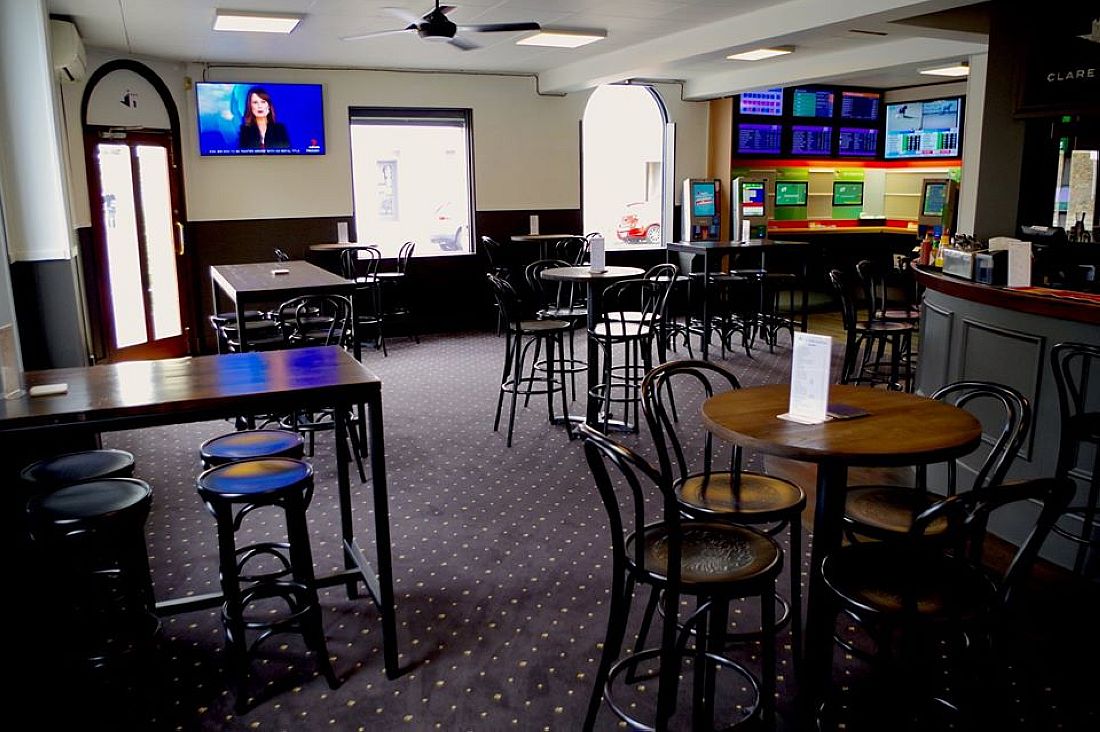 Clare Castle Hotel / Link to this page: https://www.partystar.com.au/venue/154/
L50 120 Collins Street
Melbourne VIC 3000
Australia

1300 535 010