Search for Melbourne pubs, bars and nightclubs
Nearby Suburbs
with Venues
Reviews
Partystar Review
Old motorcycle workshop that's been converted to a bar with dancefloor. Hip hop-ey sound meets grunge for a relaxed venue & crowd.
Outdoor Area / Beer Garden
Rooftop chill-out area with a view of Elizabeth Street.
Mark Davies
Readers' Reviews
A converted motorcycle repair shop but don't expect to meet any bikies in Melbourne's best kept rooftop secret. Mechanistic, mettalic hubris meets inspiring cityscape. By day the bar is a relaxed meeting place for coffee and chilled beats, by night live music, the cities best DJs or performance art and visuals may await you. It has a smorgasbord of eclectic music performances and installations. The venue doubles as a gallery and has won awards for its innovative design.

The thing that really sets workshop apart is its staff. Friendly, funny, go the extra mile cats. Take a moment to chat to them and you'll find that your pint is being served to you by an artist a DJ, a writer or a photographer.

Midweek is the best time to catch the real vibe of the place as on weekends it becomes party central with richeous beats controlling the throng of engaged punters.
Ibou, Brunswick, 03/09
Venue Photos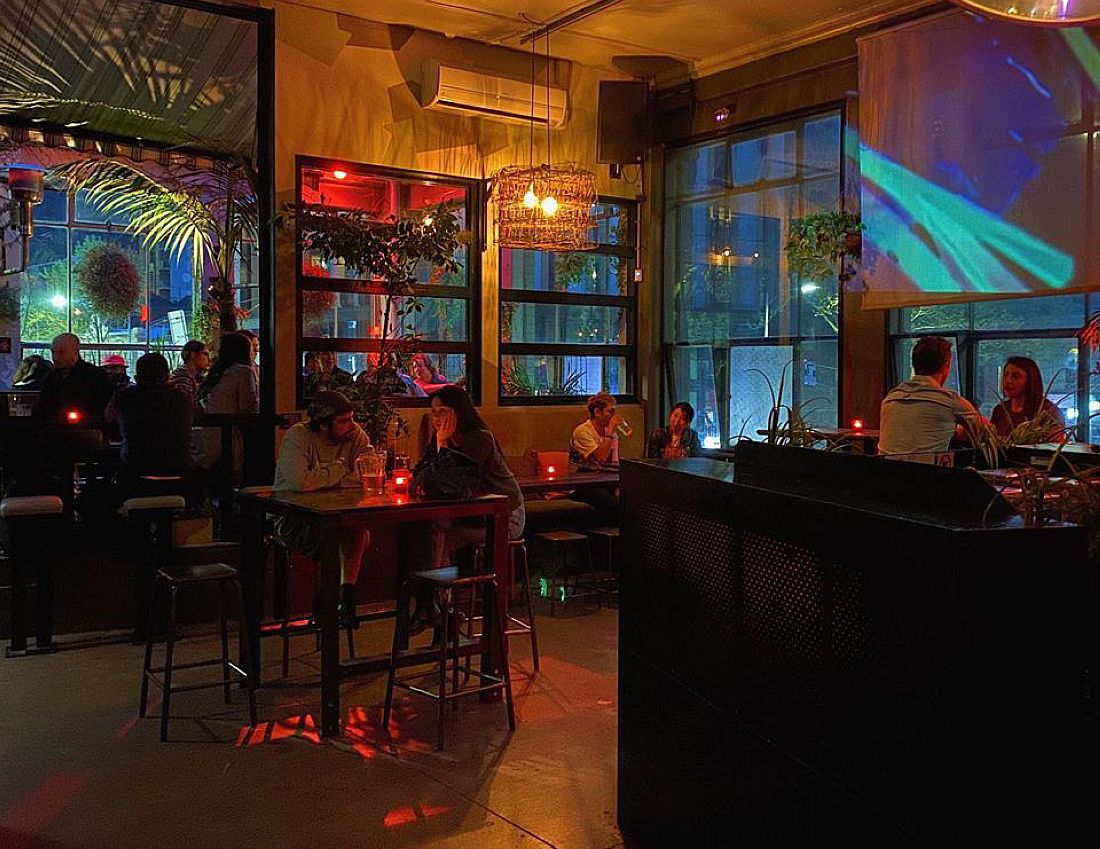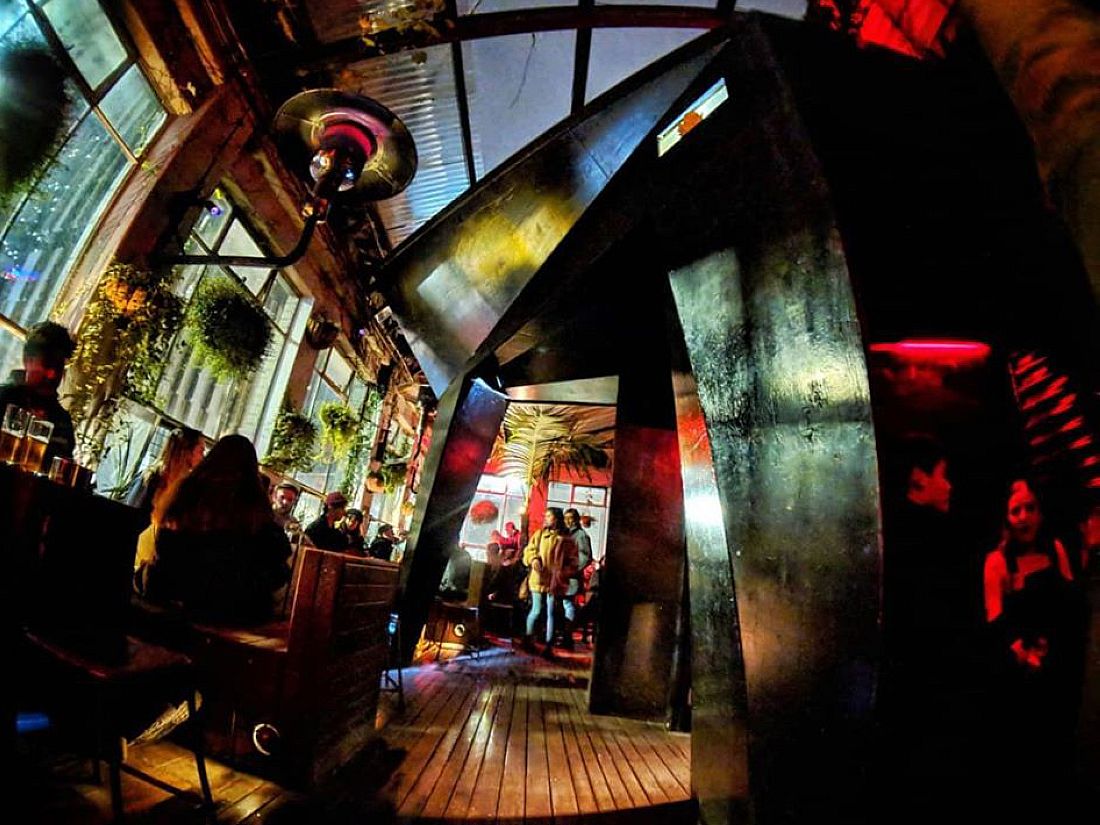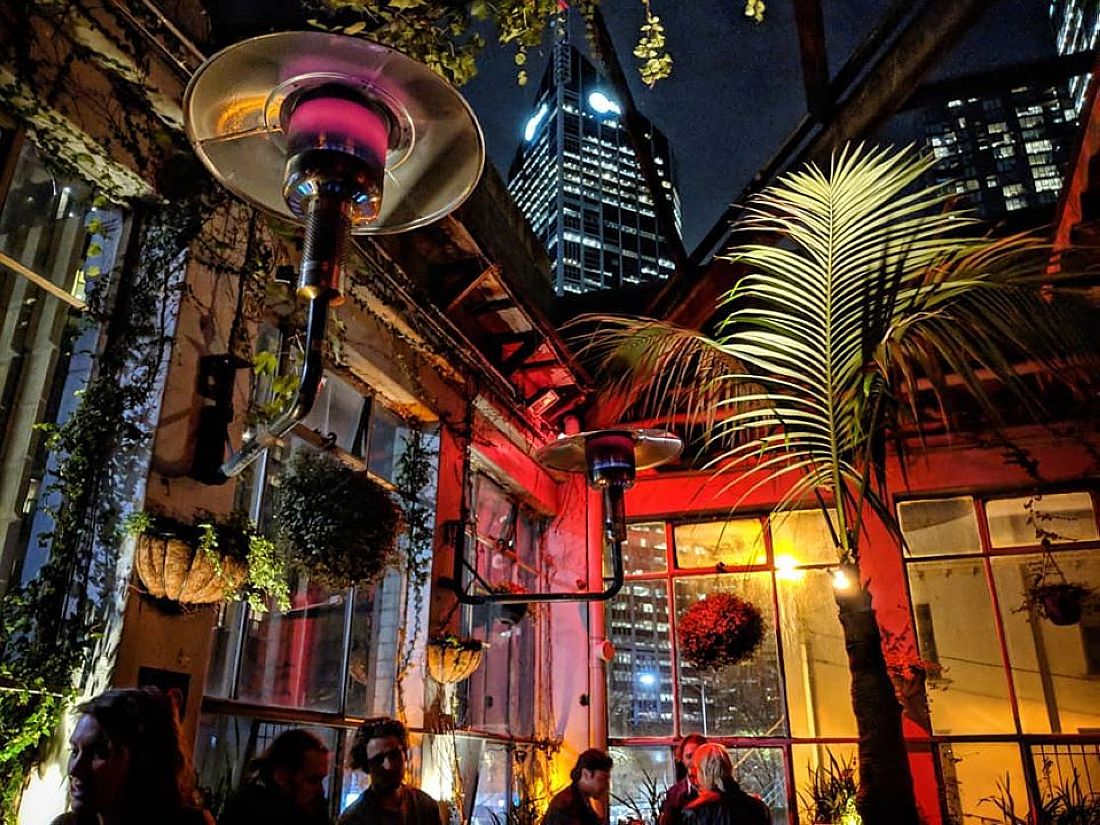 Workshop / Link to this page: https://www.partystar.com.au/venue/1230/
2/430 Little Collins Street
Melbourne VIC 3000
Australia

1300 535 010