Language:
Berlin
Search for Melbourne pubs, bars and nightclubs
Nearby Suburbs
with Venues
Reviews
Partystar Review
Inspired by the quirky aesthetic of post-modern German culture, Berlin has a focus on traditional craft drinks and classic customer service. Converted bathtubs, ammunition case tables and socialist street art set the scene in this hard-to find venue.
Julie Whiting
Readers' Reviews
Once you walk up the flight of stairs there is a door which you must knock, upon knocking you will be greeted by a person peering through a slot, much like a speakeasy. They will ask you if you have a booking and how many people you have with you. There is an obvious dress code, and i'm sure they will not let anyone wearing oversized t-shirts and tilted snap-back hats in. Once you have entered you are greeted by wondering decorations, the place is very dimly lit. There are bunkbeds in which you can sit with surrounding chairs. All furniture is very comfortable. The staff are well mannered and the drinks list is amazing. There is a projector which plays movies and such from times reminiscent of the day of speakeasy's. I would recommend this place to anyone for some winding down, winding yourself up or just for something different.
Nick F, St Kilda, 06/11
Venue Photos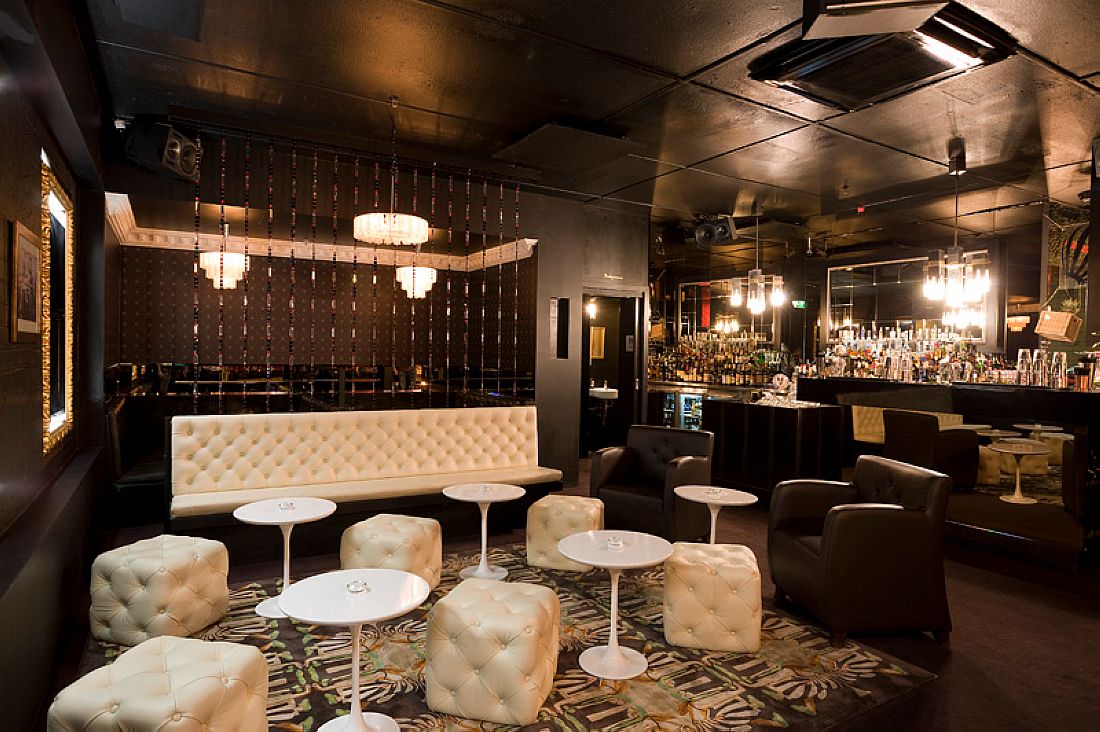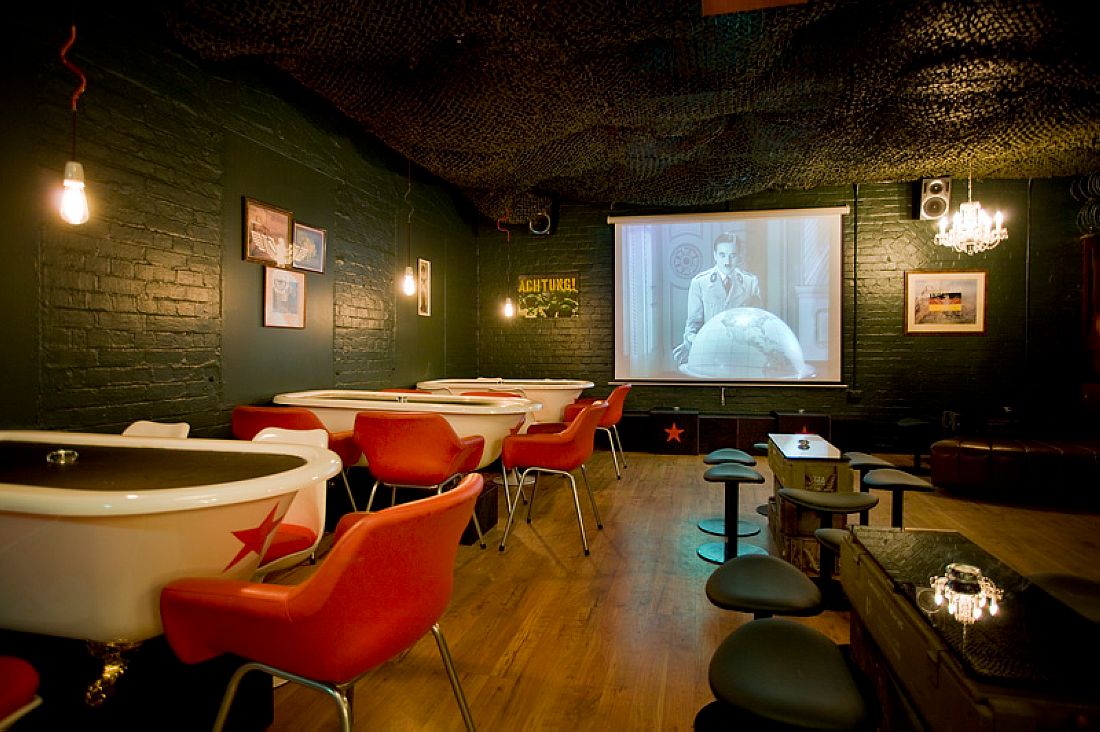 Berlin / Link to this page: http://www.partystar.com.au/venue/3088/
(C) Partystar Pty Ltd

ACN 158 975 083
ABN 44 158 975 083

Sitemap
Partystar
2/430 Little Collins Street
Melbourne VIC 3000

(03) 9111 0117
Partystar does not offer telephone assistance in finding a function venue